Web Design Manchester – Manchester Web Designers
Business Web Design Manchester. It's not hard to choose a web designer for your business, if you are clear upon your goals.
Web Design in Manchester – Affordable Web Design Company
My name is Stephen Wilk and I specialise in making affordable web sites for local business owners.
You can start with your own web site from £149 for a simple one page website.
It may be you have already decided that building a web site will depend upon more than just 'a price'.
Expertise – Web Design Manchester
Building a web site that is ready to do well in the local search rankings will take 'Expertise'.
Lots of people can build web sites, few know how to get them to do well in the local search rankings, otherwise known as 'local search marketing'.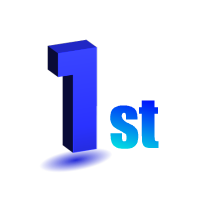 We are 'First' for 'Local Search Marketing Manchester' so we know what's needed to get good local search engine rankings for a web site.
As you search for a web designer, it may be:-
You are not sure what type of web site you need?
You are confused with all the technical jargon thrown at you?
You fear a website may be too expensive?
You are not sure who to trust to build your web site?
Local Specialists – Manchester Web Designers
Web Design Manchester – Wheels4WebSites was established in 2007 and are specialists in small and medium sized business web sites.
We build websites across a range of sectors
local trades businesses web sites
local service businesses web sites
local industrial businesses web sites
local professional businesses web sites
local non profit and charity web sites
We will give you all the help you need. Maybe you want a new web site or to upgrade an existing website? We will deal with
Registering domain names
Setting up your web hosting
Setting up Email accounts
Advise upon your site content
We can if necessary write optimised web site text and provide other content for you.
We deal with your web site administration and management so you can deal with running your business.
Wheels4WebSites  – affordable web designers in Manchester. See our Web Design Prices.
Web Design Manchester – Manchester Web Designers